👷‍♀️ #WICWeek2023 Round-Up
Happy Women in Construction Week to all the amazing women that are members of this industry we love.
We have the privilege of working with many talented and inspiring women who are making their mark in what has been a traditionally male-dominated industry.
The ever-expanding female workforce percentage is clear to us as there has been a massive upswing in Buildr users (and employees) that are women in the last five years.
To all the women in construction, a huge thank you for your high effort and perseverance that's an implicit and under-appreciated part of your work. The perspective you bring to the table is vital—we can't wait to see where inclusion in construction goes from here.
Construction Dive: The 31 talented women who stand as shining examples of how intuition, dedication and intelligence are shaping the industry.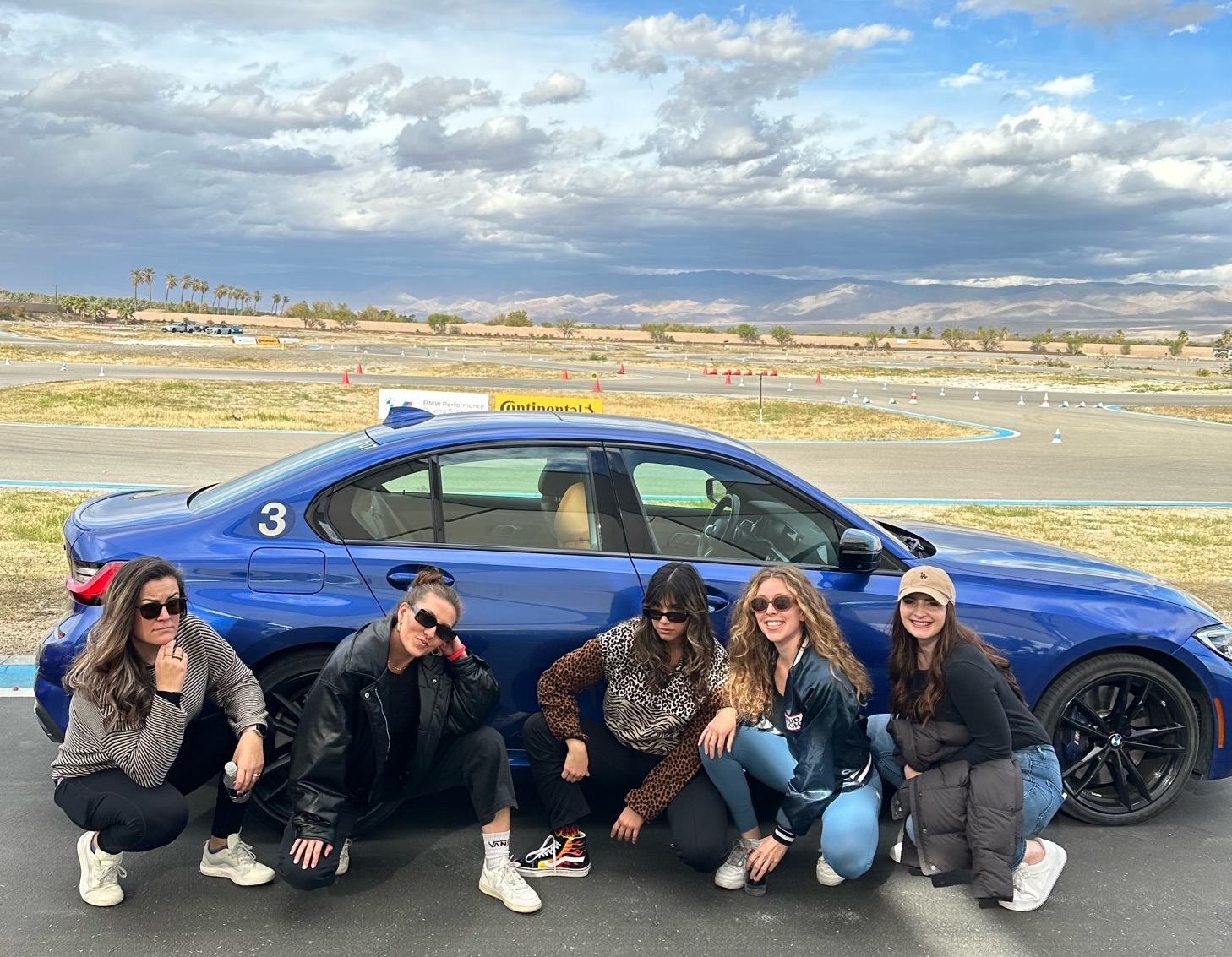 The women of Buildr right before breaking the sound barrier on the track behind them.
---
📉 The recession... is receding?
Associated General Contractors of America says the looming recession is not so looming after all. At least one AGC economist says so—Ken Simonson spoke optimistically in an AGC webinar. The full quote: 
"I remain optimistic that we're not going to have [a recession]. There's just a lot of spending power on the consumer side and business side. State and local governments at all levels also have a lot of money to spend. Tax revenues have held up in a way that you don't see during a recessionary period." 
The pesky asterisk, of course, is that Simonson went on to say that there is still quite a risk of a recession due to some volatile commercial categories including warehouse, retail, office and lodging. These categories are symbiotically affected by rents dropping (and the threat of more rents dropping) which won't be able to cover heightened materials, labor, and financing costs.
 We'll have to continue to wait and see. But let's hope Ken's right.