Top 5 Can't-Miss Sessions at Procore Groundbreak 2023
With Groundbreak just around the corner, construction professionals across the country are geared up to delve into the future of the industry. If you're an industry vet, no introduction is needed. 
For those of you who aren't yet familiar with Groundbreak, it's your go-to conference for emerging contech. It's been hosted annually by Procore since 2015 and is meant to keep us construction folk caught up on the latest and greatest digital tools. This year, it'll be held at McCormick Place Convention Center in Chicago, IL from September 19-20. 
There are countless panels to sift through, so we sorted our top five picks for Groundbreak that'll help GCs embrace new technologies and step into a more seamless world. Take a look at our suggestions and be sure to plan out your Groundbreak agenda—lest you find yourself wandering from breakout room to breakout room like a kid who can't find their classroom on the first day.
Please note that at Buildr, we're a bit biased toward the topics of preconstruction, business development, collaboration, operations, and company culture.
A Balancing Act: Overcoming the Challenges of Recruiting and Keeping Women in Construction
Tuesday 9/19, 1:40 PM - 2:30 PM CDT
The percentage of women in construction is at just 14% according to The Washington Post in a study. This sounds like progress, but only barely, considering that figure was just a half a percent lower as far back as 2009. The labor shortage isn't going anywhere anytime soon and firms putting an emphasis on hiring and retaining women is one shrewd move that will but the more forward-thinking GCs ahead of their competition.
Who better than women from Skanska to chat on such a topic, considering Skanska was recognized by Forbes as one of the world's top female-friendly employers. You can find the full session details here.
Speakers:
Maria Inlow , Director of Environmental Health and Safety, Skanska USA

Johana Godoy, Superintendant, Skanska

Sofia Sandoval, Senior Project Engineer, Skanska

Rakhi Voria, VP Global Sales Development, Procore
Successfully Navigate the Contech Marketplace & Solve Problems for Your Business
Tuesday 9/19, 1:40 PM - 2:30 PM CDT
Contech solutions are left and right, and it can be difficult for firms and GCs to determine which stack is best for their outfit. That's exactly what this session will cover: taking the time to identify the best tech solutions for your business, and navigating the wealth of contech tools like a pro, They'll also be discussing how we can think of construction software holistically, through the use of Product, Position, Price, and Partnership - otherwise known as the "four Ps."
Speakers:
Tracy Bell, Sr. Director of Services, SIS, LLC

Nichole Carter, Procore Certified Consultant, ICWSAT

Darrius Shaw, Manager of Competitive Market Intelligence, Procore

Victoria Sprague, HQ Project Systems Business Analyst, Turner Construction
Winning the Preconstruction Game: Strategies to Create a Thriving Backlog
Wednesday 9/20, 10:30 AM - 11:20 AM CDT
Preconstruction is on the tip of everyone's tongues these days because you could be the best builder or have the best handover process, but if there are inefficiencies in your precon process you could be leaving an unfathomable amount money on the table. In under five years, preconstruction expert Brandon Weaver took Mint Construction from a startup general contractor to an industry leader—and on September 20th, he'll be sharing the strategies that made it happen. 
Brandon spearheaded Mint's preconstruction strategies and found success by mastering the fundamentals: business development, estimating, marketing, workforce planning, and construction handoff. Over the past few years, they've rounded out and consolidated their preconstruction process, resulting in a winning strategy that continues to pay off. It's really a must-see for any GC who (hopefully) expensed the flight to the Windy City.
Speakers: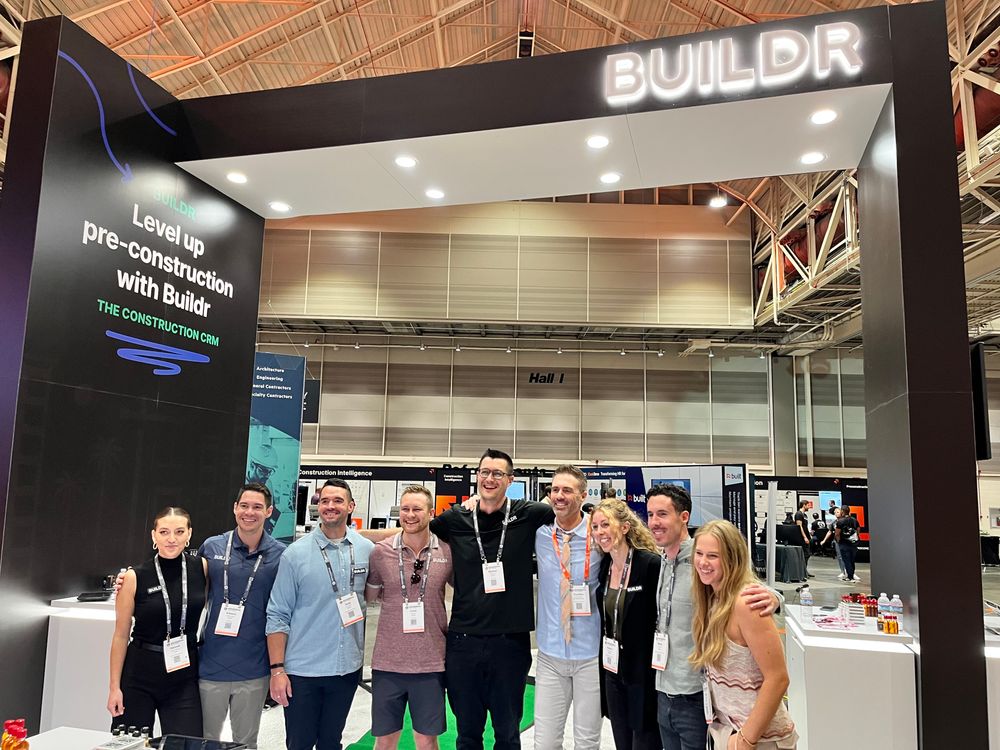 Blog
First-timers Guide to Attending Procore Groundbreak
Check it out
How Strategic Workforce Management Helps Complete Work With Limited Resources
Wednesday 9/20, 11:40 AM - 12:30 PM CDT
Quality labor is tough to find nowadays, but some savvy contractors are discovering efficiencies to carry out projects despite limited manpower. While some are focusing on improving how they share information, others are honing in on digitization or frankly struggling to escape the "bootstrapped" stage. If you're keen on learning how to overcome resource limitations, this is the breakout session for you—but any GC can benefit from learning how to do more with less.
Speakers:
Mike Richer, Manager of Communications & Content, Bridgit

Lisa Leighton, Sr. Director of Operational Excellence, Ryan Companies US, Inc.
Attract and Retain Healthy, High-Performing Talent
Tuesday 9/19, 1:40 PM - 2:30 PM CDT
At Buildr, we care most about helping GCs be high-performers. Any software, just like any physical tool like a hammer, is rendered completely useless without smart people behind it who know how to utilize what they've been given. Your people are everything, and the labor market is only going to get more competitive as time goes on.
If you're looking to stay on the cusp of not only hiring the best talent but retaining the team you already have, be sure to stop by this session to glean from proven practices, highlights from relevant studies, and where the future of talent retention is headed. If attracting high-performing talent is at all a priority at your firm, be sure to check out the session description.
Speakers:
Andrea Janzen, Founder & CEO, Ambition Theory

Yuhi Aizawa Combatti, Sr. Diversity, Equity & Inclusion Manager, AGC of CA

Janine Trinidad, Senior Trainer, Construction Education, Procore

Anne Schlegel, VP Global, Procore
Solving the Overlap Problem
Similar to a frustrating lineup reveal at a music festival like Coachella, there are admittedly overlaps in our top five picks. In our defense, we tried not to bias our picks on overlapping days and times and instead focused on perceived value to your company. If you're attending the conference with multiple team members, we recommend dividing and conquering, but if that isn't an option it never hurts to seek out the speakers themselves. Many times, there will be a recording somewhere, or at worst a powerpoint someone's willing to share.
Whether it be chatting over email or finding and approaching the speaker(s) directly, you can almost guarantee you'll spark a conversational adaptation of the specific topic they spoke on. It would be in some ways more advantageous to speak directly to these experts, whether you catch or miss their sessions, so that any questions you may have can be answered directly and contextually. That's the beauty of our industry—everyone is willing to share what they know to make the rest of us better. That's part of the reason why Groundbreak is so—for lack of a better word—groundbreaking.
For more general tips and tricks on attending Groundbreak as far as things to prepare for and expect, be sure to check out our blog, First-timers guide to attending Procore Groundbreak.
Preconstruction is the foundation of a high-performing general contractor
Ask about our flexible monthly plans for CRM Essentials, with plans starting as low as $349 per month